Welcome to
RoKzKool Academy (SCIO)
See what we're doing during Covid-19 & How our Charity is helping the Community
---
Help us to Support our Communities by Donating what you can
---
Be a part of this exciting musical adventure!
Join us and have fun while learning about music and to get to grips with some awesome musical instruments – learn about rhythm, how to construct a song, from writing to performing (ear plugs optional!), and much more.
Learn to play as part of a band work on constructing a song, maybe find your singing voice, build your confidence or just learn a few chords.
Learn something new or bring your own skills and get involved.
Inspire others, share the knowledge, it's a fun low tech approach, no experience required, just enthusiasm.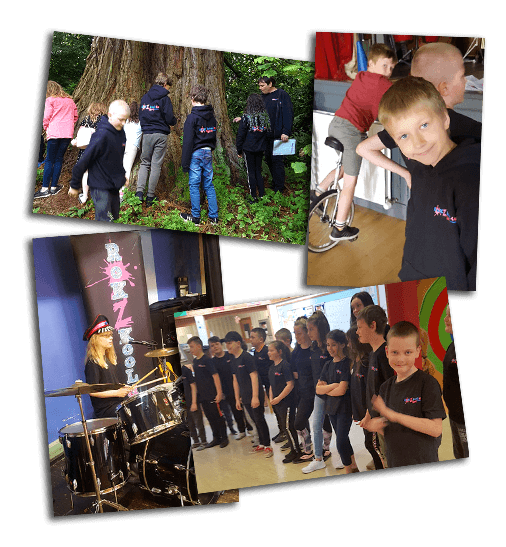 Browse through our website to view our Workshop information, terms and dates. Check out our Photo Gallery showing you snapshots of out workshops and the fun and learning experiences all the students have. Our exclusive merchandise page shows some of the t-shirts and hats which can be purchased at the workshops.