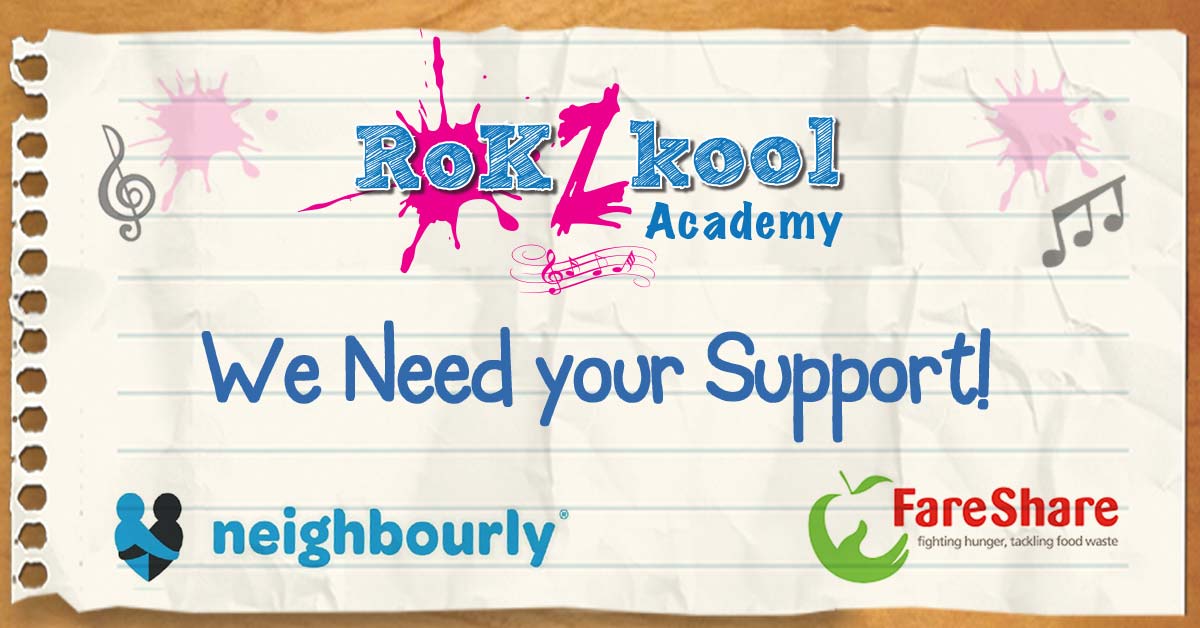 Help us to Support our Communities
Rokzkool Academy is a local charity supporting families and minority groups in the Highlands.
Normally we run music workshops, teaching and mentoring along with sharing skills such as sport cooking and craft work.
Due to Covid-19 our workshops are on hold and may be for the coming months however we continue to support local families and the vulnerable in many ways.
We make sure they are not without essentials and prepare and deliver meals where needed. Our fabulous students are on lockdown so we are exploring ways to keep the music flowing.
RokzKool Academy is a not for profit organisation run by our dedicated volunteers and local organisations that continue to support us.
We wish to keep going with our great work in the community and with your help this can be achieved.
Please donate what you can, it makes all the difference.