Rokzkool's Fun Easter 2022
This Easter was full on for Rokzkool, with the help of our sponsors, Orion, Meals and More, Highland Council, Warburton, Albyn, Cash for Kids, Tesco, Aldi and our fabulous volunteers we were able to provide some awesome activities both indoors and outdoors for local youngsters.
Our exhilarating two-week programme had a multitude of fun and learning activities aimed at increasing social skills, self esteem, building core skills and confidence building.
Each day was different, our years of experience and youth work has allowed us to develop strategies and methods which makes for quality workshops ensuring the participants reach their potential in whatever they take part in.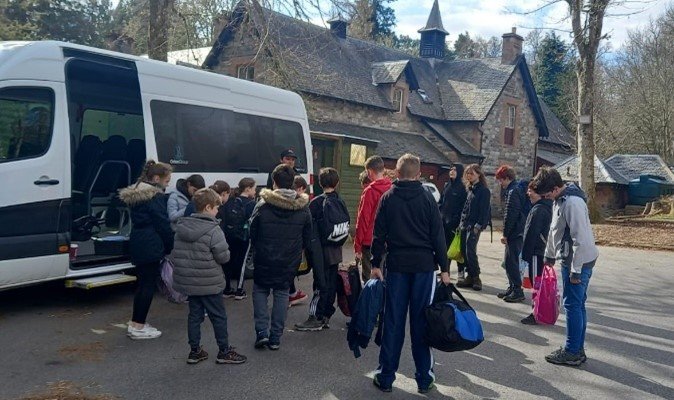 Our No Mobile Phone for policy was a challenge at first for some but that soon disappeared when the fun and chatter started in transit.
Daily we had on average 26 local youths, that's 260 places over the two-week period for six and a half hours each day.
With the support from Meals and More, Aldi, MFR Cash for Kids and Tesco's Community Champion Liz we were able to provide lunch and snacks every day. We also made sure the breakfast was on offer each morning.
Our Activities were amazing, a huge thanks to MFR Cash for Kids for sponsoring our two-week programme. Each Monday and Friday we went to Fairburn Activity Centre for some breath-taking, full on fun including bush craft which had them den building, fire starting, toasting, log stacking and loads of fresh air among the giant trees. With the supervision of the Fairburn staff, the youths were given lessons on Archery and Climbing which was followed by Laser tag which had them running and hiding while working in teams, trying to claim the Saltire Flag at basecamp.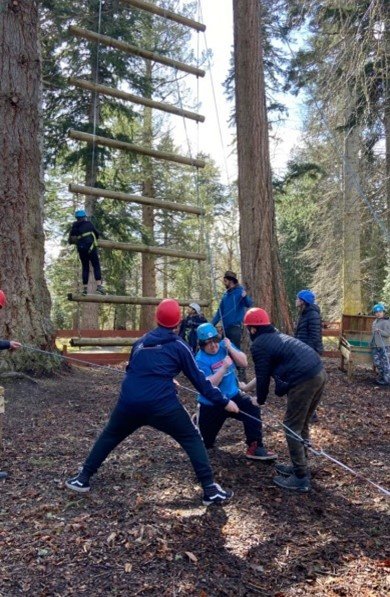 At Fairburn our students were kept busy, using tree bark and logs to create a path through the trees leading from the hall towards the area where the bushcraft took place. David, the senior instructor is to name the path "The Rokzkool Way" as a thank you for helping with the fallen branches and storm damage, allowing our students to take ownership and pride in their work. What a Team!
Tuesdays, Wednesdays, and Thursdays were spent in and around the area, and the Phipps Hall where we had lots of music, sport, cooking, singing, exercise, Art, Easter Egg design and decorating, we even managed to show a film which needless to say was The School of Rock.
We had Pam, our very own Outdoor Ranger who took groups outside to explore the wildlife, cook, and conduct little experiments. We were very lucky to have Becky Dingwall who plays footie for Cally Thistle Ladies. She took the kids through their paces with some awesome training techniques. This was very popular, and Becky has offered to come back in the Summer to help out again.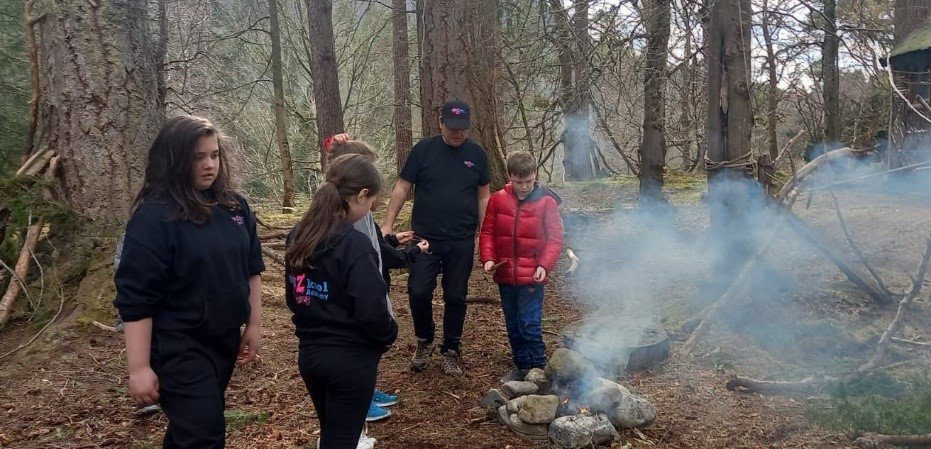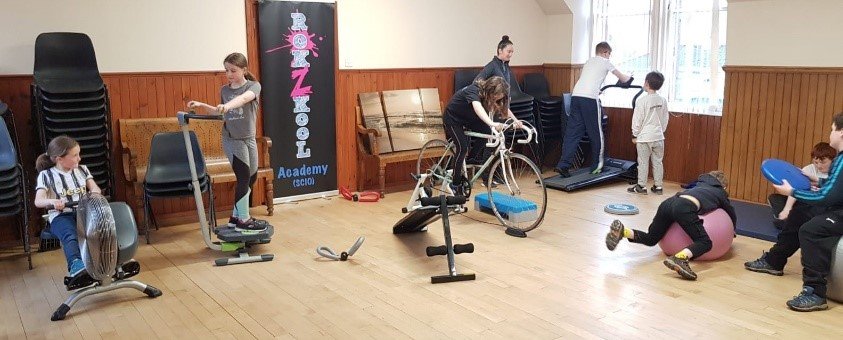 Most of the music was done on stage with groups of six trying out our various instruments. We had a battle of the bands just like in the film, this was great fun and fairly competitive.  Julie our specialist Music Teacher soon had everyone singing, she introduced us to a song we hope to perform at this year's Belladrum Festival.
Rokzkool Academy has a base in the Old Merkinch Hall which is situated in Simpsons Lane. We have operated a small but efficient emergency food distribution service to local families throughout parts of Inverness including Merkinch and Dalneigh. We initially set up this at the start of Covid 19, back in March 2020. Orion Group gave us the use of their Community Transport bus which has allowed us to support hundreds of families throughout. We are still helping those in need in the community, who are struggling financially. We receive donations of food from local supermarkets which we then take to our hall for processing then delivering.
We are proud of the fact our voluntary service to the community in both our Youth work and our Food support has been recognised in both the House of Commons in London and the Scottish Parliament.
A huge thanks to all our sponsors. Without your support we would be unable to provide this vital service.
Teamwork at its best!
The Rokzkool Team.