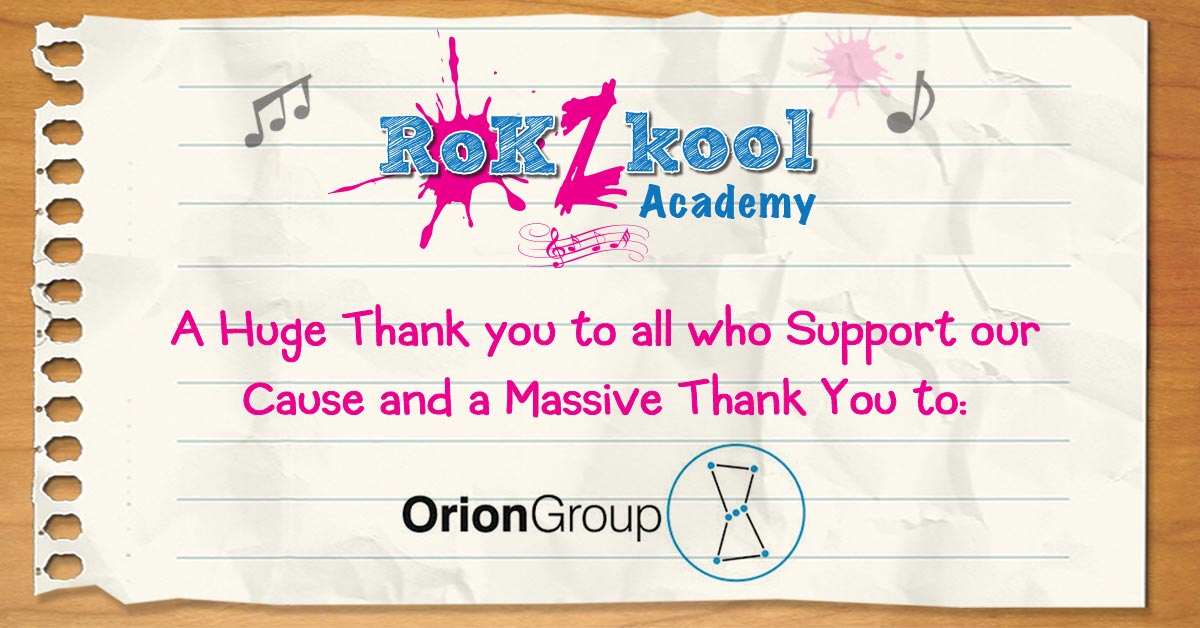 Thanks to Orion during the Covid Pandemic
We started Rokzkool in 2014 as a small family company running music workshops for local children.
We have worked for many minority groups, schools and communities in the Highlands including children with Autism and other special needs, the Syrian Refugee families and Action Duchennes and Sense Scotland.
In January of 2019 we started providing music workshops on Saturdays for around 18 children in the Merkinch area of Inverness. We also run workshops in rural schools and various functions.
We provided a safe environment for local children to come and have breakfast and lunch. We taught music, craft , cooking and did some sport. Some of the parents came and joined in on our activities under our supervision. A few of the parents suffer from anxieties so this was a huge step for them.
We were doing this on a purely unpaid voluntary basis as we identified a need for this within the area.
Last year we signed up to receiving food donations from FareShare and Neighbourly and used the donated food to provide breakfast and lunch for the children and some of the parents.We would deliver any extra food to the families at the end of the day.
We attended a Tesco / Jamie Oliver Community Kitchen course in Glasgow, we then started teaching cooking skills along with the music tuition to our young students and parents.
When the Covid -19 pandemic arrived we lost all our income from our school contracts
Holiday RoK, Belladrum and other sources, so now with the help of Orion we are concentrating on continuing to provide food for the families as we have done so for over a year.
We had been using our own car for deliveries which was difficult but now with the Orion bus we can be more efficient and reach many more people.
We keep a data base on the people we help and in the first two weeks it was doubling daily. As well as our usual students families, we are now delivering food to some of their neighbours. We all have our food hygiene certificates in place and can deliver food with confidence.
The demand for our service is such that we have been delivering food donations to the local Women's Aid and three sheltered housing buildings for the homeless. They are so grateful for all we can deliver. (Our chef's cheese scones are almost as popular as my macaroons)
In total with the help of the Orion bus we are delivering emergency food donations to around 120 people in our community, we collect donated food from:
Aldi
Asda
Tesco
Morrisons
…then take it to our hub where we box and distribute.
We have a number of volunteers who help with distribution and cooking, everything we do is done within the proper government guidelines.
We are providing ready made meals as well as food donations to the people we support. The father of one of our students is the manager of the Velocity cafe and is now cooking twice a week for us. The hot food is then distributed to the folks in the neighbourhood as a great treat and supplement to whatever else they have. It is for some, a lifeline.
The Orion bus has been central to our activities and is out every evening being driven through the quiet streets doing the deliveries, we could not continue without it.
We have attempted to secure government funding via various grants to support our project but this is not available to us as our charity does not fit in with their elegability criteria.
We at RokzKool Academy wish to say a massive Thank You to all at Orion for your support.